Meezan Freelancer Account is a Rupee and Foreign currency based personal account available as both Current and Savings variants and has been designed exclusively for freelancers. Freelancers can now easily receive their work payments / remittances directly into their personal accounts and enjoy various benefits of a full-fledged account.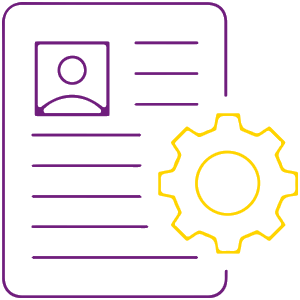 Key Features
Free Chequebook
Free Pay Orders
Free Internet Banking
Online Branch Banking
Unlimited Withdrawals
Inward Foreign Remittance
Free Meezan Mobile Banking App
Debit Card
SMS Alerts
Opportunity to Invest in Meezan Bank's Certificate of Islamic Investments (COIIs)
Ability to pay utility bills, fees and conduct other fund transfers in Pakistan using Meezan Internet Banking Facility and Mobile App.
Tax facilitation services by Befiler at discounted rates
Tax Facilitation Services
Applicability
Discounted Rates (Rs.)
One-time fee for NTN registration with FBR
Non-Business Individuals
200
One-time fee for registration for both Income and Sales / Service Tax with FBR and / or Provincial Revenue Authority
Business Individuals
3,000
Annual Income Tax Return (Per Return)
Non-Business Individuals
2,000
Annual Income Tax Return (Per Return)
Only export (goods / services) based income - turnover up to Rs. 5 million
Business Individuals
2,000
Local income or export-based income exceeding Rs. 5 million
3,000
Monthly Sales Tax Filing (Per Return)
Only export based income
Individuals
1,000
Freelancer with local income
1,500
Other Local Business Income
Annual turnover up to Rs. 5 million
Individuals
3,000
Annual turnover up to Rs. 10 million
6,000
Annual turnover exceeding Rs. 10 million
12,000
Disclaimer: The Bank's role will be restricted to offering customers the option to avail services from Befiler at a discounted price. Tax filing services will be provided solely by Befiler, and the final decision to avail these services rests with the customer.
Type of Accounts
Choose from Current or Savings Accounts as per your requirements
Currency of Account
Pakistani Rupee (PKR) as well as major foreign currencies of US Dollar (USD), Pound Sterling and Euro
Mudarabah Basis
On agreeing to become a Freelancer Account holder, the customer enters into a relationship based on Mudarabah with Meezan Bank. Under this relationship, the customer is an Investor (Rab-ul-Maal) and the Bank is the Manager (Mudarib) of the funds deposited by the customers. The Bank allocates the funds received from the customers to a deposit pool; funds from the pool are utilized to provide financing to customers under Islamic modes that include, but are not restricted to Murabaha, Ijarah, Istisna and Diminishing Musharakah.
Qard Basis
Current Account (Pak Rupee / Foreign Currency) is based on Qard contract. The Bank can use these funds for investment and other purposes. This account allows you the peace of mind of having your money safely deposited with a bank with the additional assurance that the Bank is not investing your money in activities that contravene Shariah principles.