Meezan Bank selects BenchMatrix's RiskNucleus® to Automate Financing Origination and Approval Framework across 570+ Branches
April 6th, 2017
Meezan Bank, Pakistan's first and largest Islamic bank has selected BenchMatrix Solutions W.L.L. – a Bahrain-based advisory services and software solutions provider for implementation of its state-of-the-art Financing Origination System (FOS). The application, namely, Risk Nucleus® Financing Origination System, shall automate the end-to-end cycle of financial request review and will be implemented at Meezan Bank's 571 branches across Pakistan.
Implementation of this automated work-flow-based system will accelerate Meezan Bank's financing approval process by digitizing the currently used manual system and allow the Bank to go paperless. It will also improve process efficiency levels by providing the Bank with more system-based controls and reducing the overall time it takes for taking a decision on a financing request.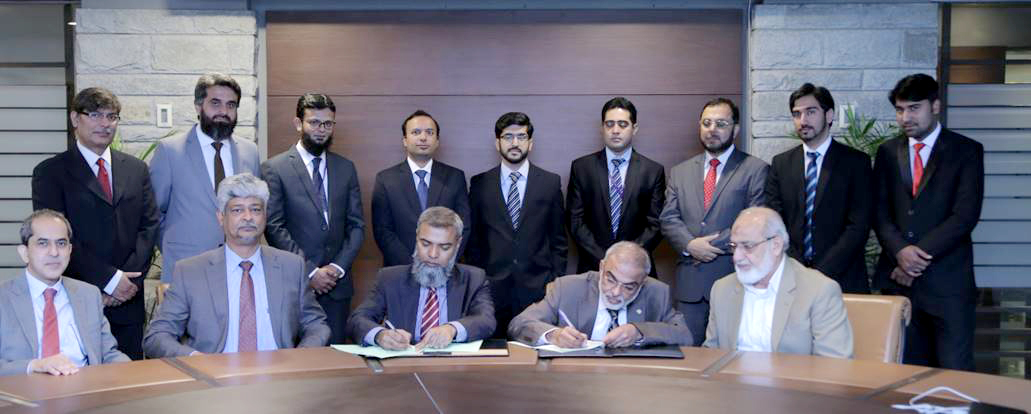 About BenchMatrix
BenchMatrix is an advisory services and IT solutions provider specializing in providing end-to-end governance, risk and compliance solutions for banks and other financial and non-financial institutions. Under the guidance of senior executives from the banking, risk and regulatory sectors, the company has witnessed phenomenal growth, now operating through subsidiaries and representative offices in Australia, Bahrain, Canada, Dubai and Pakistan.