Meezan Bank's Annual Report 2011 rated amongst the top Corporate Annual Reports by joint committee of ICAP & ICMAP
October 10th, 2012
The joint committee of Institute of Chartered Accountants of Pakistan (ICAP) and Institute of Cost & Management Accountants of Pakistan (ICMAP) has awarded Meezan Bank's Annual Report 2011 the prize of being the fourth best Corporate Report in the Banking Sector. The award was received by Mr. Shabbir Hamza Khandwala, CFO, Meezan Bank, at a ceremony held at Marriott, Karachi on October 8, 2012.
The objective of the Awards is to give recognition to excellence in corporate reporting in order to promote accountability and transparency through timely, informative, factual and reader-friendly Annual Reports for all stake holders of an organization. The Best Corporate Report award is conferred to the best five annual reports in selected sectors each year by a joint committee of ICAP & ICMAP. Meezan Bank's annual reports for 2006, 2008 and 2009 were also amongst the top Corporate Annual Reports for the respective years.
Meezan Bank, Pakistan's first and largest Islamic Bank has also been consistently recognized as the Best Islamic Bank in Pakistan by various local and international institutions such as Global Finance magazine (2007-2010), Islamic Finance News of RED money Group – Malaysia (2006-2011), Asia Money (2010) and CFA Association Pakistan (2009, 2011). The JCR-VIS Credit Rating Company Limited, an affiliate of Japan Credit Rating Agency, Japan has rated Meezan Bank's short term rating at A-1+ (A-One Plus), the highest standard in short term rating, and a long-term entity rating at AA- (Double A Minus) with stable outlook which highlights sound performance indicators of the Bank.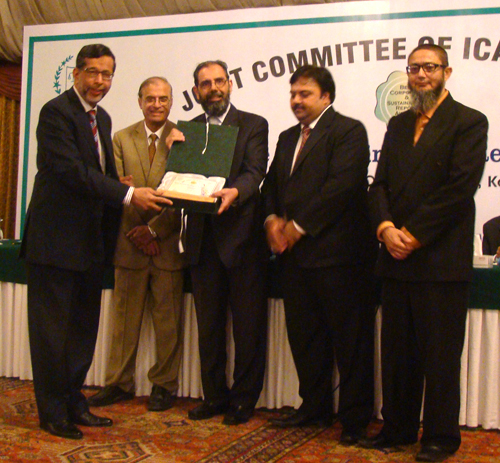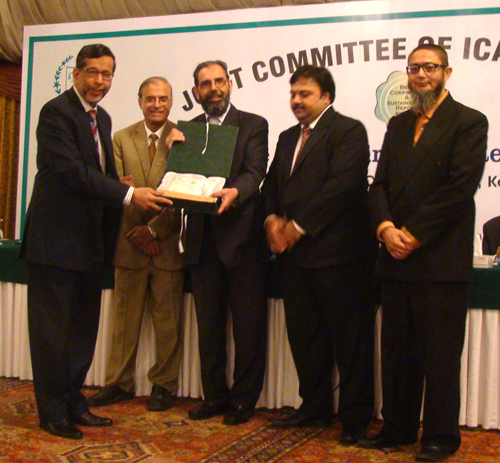 Mr. Shabbir Hamza Khandwala, CFO, Meezan Bank, accepting the 4th position Corporate Annual Report Award by ICAP & IMAP at a ceremony held at Marriott, Karachi on October 8, 2012