ISLAMIC NAYA PAKISTAN CERTIFICATES (INPCs)
For Non-Resident & Resident Pakistanis (with declared assets abroad)
Islamic Naya Pakistan Certificate (INPC) is a Shariah-compliant investment option that is offered to Meezan Roshan Digital & Meezan Roshan Resident Account holders on the basis of Mudarabah.
This initiative - led by State Bank of Pakistan (SBP), offers investors an opportunity to contribute towards economic growth and prosperity in Pakistan by offering lucrative investment options to Non-Resident Pakistanis (NRPs) and resident Pakistanis (with declared assets abroad).
State Bank of Pakistan (SBP) is the sole custodian of Islamic Naya Pakistan Certificate while Meezan Bank is acting as an agent to the same.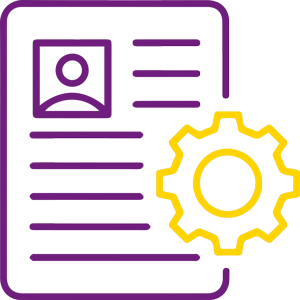 Features
Tenure of Investment
Investments are offered for 3 months, 6 months, 12 months, 3 years and 5 years tenure.
Currency of Investment
Certificates are available in PKR, USD, GBP & EUR denominations.
(Resident Pakistanis can only invest in USD, GBP & EUR denominated certificates)
Minimum Investment
PKR Denominated Certificates : Minimum investment of 100,000 and 10,000 multiples thereon.
USD, GBP & EUR Denominated Certificates : Minimum investment of 5,000 and 1,000 multiples thereon.
Invest in a Certificate
Underlying Islamic Mode
Investors will enter into a Mudarabah contract for investment of their funds in Shariah-compliant INPCs with the INPC Company Limited. The investors are Rab-ul Maal and INPC Company Limited is the Mudarib.
Profit & Loss Mechanism
The INPC Company Limited (Mudarib), will share the profit with investors on the basis of a predetermined percentage of the distributable profit of the business, called PSR (Profit Sharing Ratio).
All the investors will be assigned weightages based on the features of the INPC held by them, such as tenure, profit payment options and other applicable features for the purpose of calculation of profit.
The PSR & weightages applicable to all INPCs will be announced every month.
Shariah Approval
Islamic Naya Pakistan Certificate's product structure, underlying agreements and terms & conditions are approved by both Shariah Advisory Committee of State Bank of Pakistan and Shariah Board of Meezan Bank Limited.
Procedure for Periodic Payments
Payment of profits earned against (INPCs) shall be made on 6-months basis. It will be applicable on INPCs of 3-years and 5-years maturities.
Profit payments shall be determined from the date of issuance of the certificates. For example: if certificates are issued on November 10, 2020, the profit payments shall be made on May 10, 2021 and on subsequent 6-monthly dates accordingly.
In case of a holiday on the periodic profit or principal payment date, the next working day falling after the holiday will be considered the periodic profit date/principal payment date. In such a case, no profit will be payable for the period of the holidays.
Premature Encashment
Certificate holders can make early redemption/premature encashment of their INPCs after one month of issuance.
Profit/proceeds for premature encashment request made after one month and before three months will be redeemed at a discounted price by applying a discount in the profit rates for that category.
Profit/proceeds of premature encashment made after three months shall be worked out based on the weightages applicable to the nearest completed tenures.