Meezan World Debit Card
Experience a World of Privileges
The Meezan World Debit Card offers a world of unparalleled exclusivity and convenience. Unlock a global suite of the finest benefits and privileges designed specifically to complement your preferences. With a host of travel and lifestyle offers coupled with unprecedented spending limits, the Meezan World Debit Card is the perfect companion for the frequent flyer.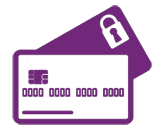 Features & Benefits
Worldwide Acceptance
Meezan World Debit Card is powered by Mastercard and is accepted at millions of outlets, online stores and ATMs globally – including over 50,000 merchants in Pakistan and over 12,000 ATMs nationwide.
Higher Spending Limits
Meezan World Debit Card takes care of your spending needs and gives you access to your money with higher usage limits including a daily limit of Rs. 3,000,000 for shopping and Rs. 500,000 for cash withdrawal.
Discounts & Privileges
The Meezan World Debit Card features a bevy of exclusive discounts and privileges across Pakistan and beyond.
Enhanced Security
Meezan World Debit Card is embedded with an EMV microchip that makes it impossible for fraudsters to duplicate or clone your card. The card features 3D Secure which adds an additional layer of security for e-commerce transactions.
NFC Tap & Go
Meezan World Debit Card is NFC (Near Field Communication) enabled, providing you the convenience to make contactless payments worldwide at retail outlets.
Mobile App Management
Manage your Meezan World Debit Card easily with the Meezan Mobile App. Activate or deactivate your card in just one simple tap.