Issuance of Fresh Banknotes Through Mobile SMS Service – Eid ul Fitr 2017
June 8th, 2017
As per the directives of the State Bank of Pakistan, fresh currency notes shall be issued to the public through Mobile SMS Service using SMS Code 8877.
The service shall remain operational during the last 10 working days before Eid ul Fitr i.e. June 12, 2017 to June 23, 2017.
Meezan Bank's E-branches:
The following e-branches of Meezan Bank shall be issuing fresh currency notes: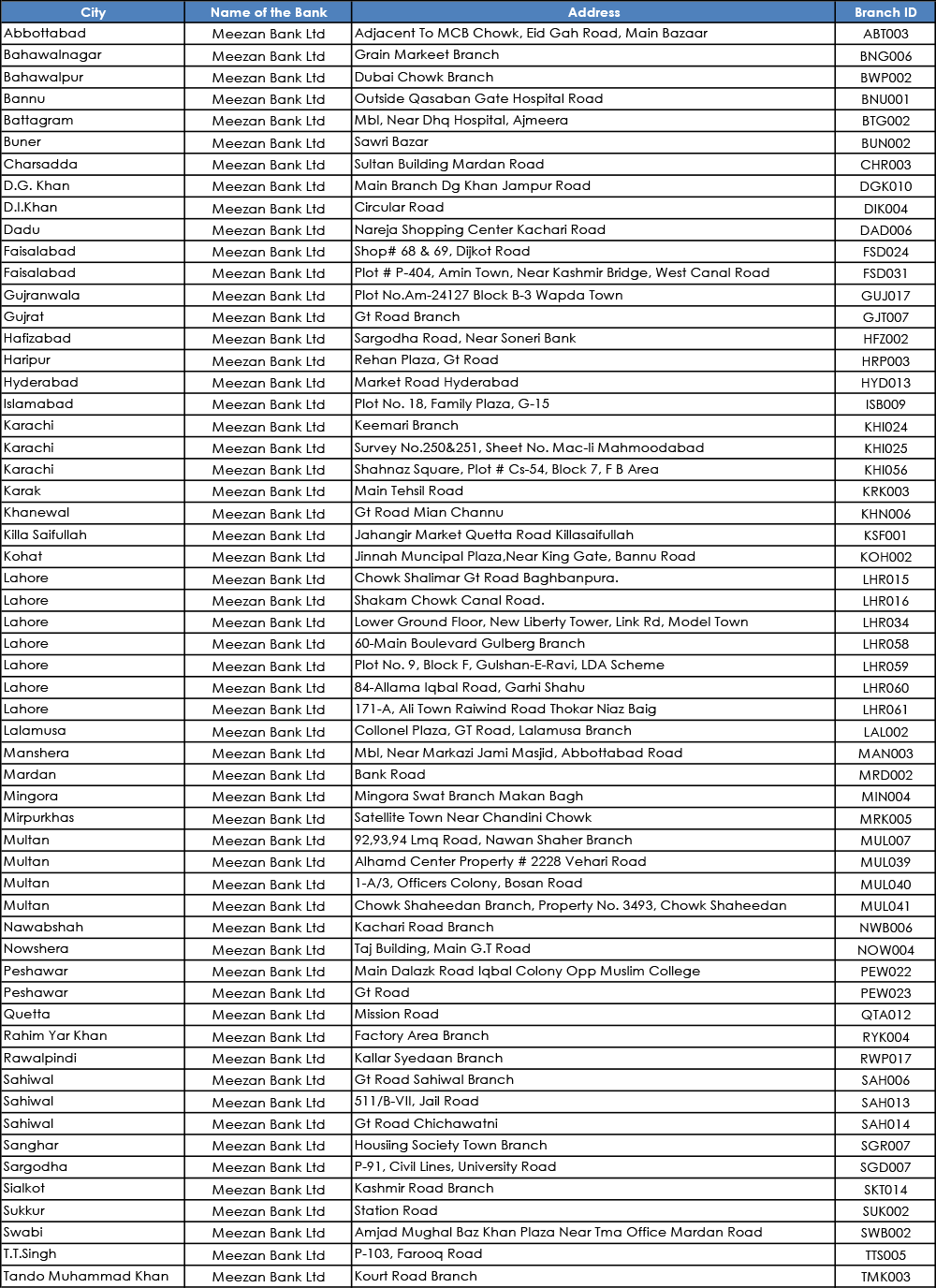 Procedure:
Procedure for using this service has been defined below.
SMS <CNIC Number> space <eBranch ID> to 8877

You will receive an SMS containing a Redemption Code, eBranch address and Redemption Code Validity Date.

Visit your concerned Meezan Bank e-Branch along with following items to obtain fresh notes:

Original CNIC and its photocopy
Redemption code received from 8877