Meezan Bank and Pak China Investment Company Limited enter into Strategic Cooperation Alliance to Capitalize CPEC Opportunities
October 13th, 2016
Islamabad: Meezan Bank, Pakistan's first and largest Islamic Bank has entered into a strategic cooperation alliance with Pak China Investment Company Limited (PCICL) for promotion of bilateral trade and investment between Pakistan and China. Mr. Ariful Islam, Deputy CEO of Meezan Bank and Mr. Li Peng, Managing Director of Pak China Investment Company Ltd. jointly signed the MoU on October 3, 2016 at a ceremony held in Islamabad.
As per the agreement, Meezan Bank and PCICL shall strive to facilitate businesses of both the countries in undertaking strategic projects, particularly those covering China Pakistan Economic Corridor (CPEC). Meezan Bank and PCICL shall collaborate in various areas of bilateral cooperation, where PCICL will benefit from Meezan's commercial banking operations and extensive branch network of over 550 branches, corporate & investment banking, trade, commercial/ SME financing, treasury operations etc. Whereas PCICL with a strong presence in China through its parent organization China Development Bank (CBD); holds a  strong industry standing and will introduce Chinese investors/corporations to Meezan Bank in order to mutually explore business avenues for greater cooperation and benefit via CPEC projects.
During their addresses at the ceremony, Mr. Ariful Islam and Mr. Li Peng both highlighted the importance of this strategic alliance, which will not only provide multiple and significant business opportunities to Meezan Bank and Pak China Investment Company Ltd., but will also play a pivotal role in further strengthening the relations between the two countries by providing diverse array of Individual, SME, Commercial, Corporate, China Advisory & Investment services etc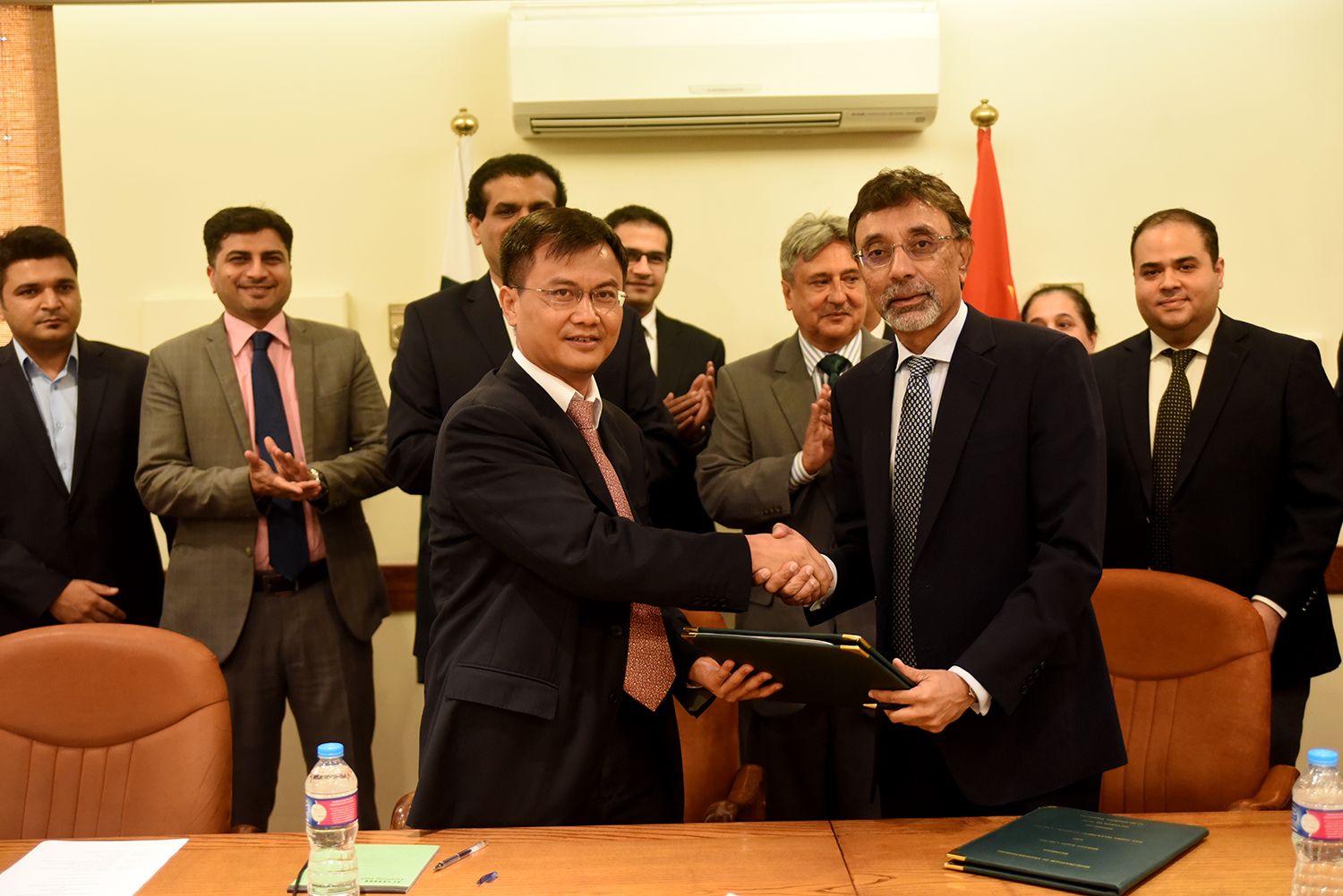 Pak China Investment Company Limited
Pak China Investment Company Limited ("PCICL") is a JV between Pakistan and China Governments through Ministry of Finance of Pakistan and China Development Bank respectively. The company started operation in 2008. The board is represented equally by six directors, three Chinese and three Pakistani. Among of which, secretary of Ministry of Finance of Pakistan is board chairman and Managing Director are designated from China Development Bank. There are 11 departments within the company with its head quarter locates in Islamabad and a branch office in Karachi. It consists of both Chinese employees and Pakistani employees. PCICL has over the years since its establishment gained the knowledge and experience successfully completed transactions  include a varied spectrum of sectors from Energy to Infrastructure, Textile to  Sugar, Ports & Shipping, Hydro Power.
PCICL provides Financing, Equity Injecting, Non-fund Based Financing and Advisory Services to our valuable clients. PCICL is a leading DFI in Pakistan. PCICL has access to the Local as well as Chinese Capital Market, which gives it edge to access to fund any capital requirement. PCICL has a dedicated China Advisory desk for match making and finding appropriate Companies for varied areas with the objective of "Creating Partnerships" for the promotion of trade and investments.
JCR-VIS Credit Rating Company Limited (JCR-VIS) has assigned Pak China Investment Company Limited long term entity rating of 'AAA' (Triple A) and short term rating of 'A1+' (A One plus) both  being the highest possible rating in their respective categories. Outlook on the assigned ratings is 'Stable'. PCICL continues to touch new heights through the support of its sovereign sponsors and sound strategic vision.