Meezan Payroll Partner
An Exclusive Digital Employee Banking Solution
Meezan Bank is pleased to introduce Meezan Payroll Partner – a complete payroll management solution that offers benefits such as payroll disbursement, pension disbursal, staff reimbursement, bonus processing and much more. The entire product suite is powered via eBiz+, an online platform for Corporate Collections and Payments.
Meezan Payroll Partner provides a one-stop banking solution for clients as they can get their daily banking and payroll needs all in one place.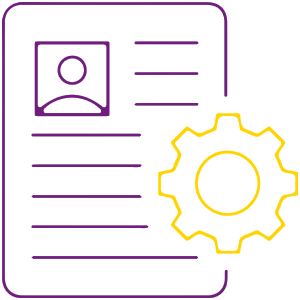 Key Features
Shariah-compliant product offering Mudarabah-based savings accounts
Digital account opening
Cost effective – eliminates overhead costs for the company
Minimum documentation requirement
Premium Banking*
Access to Consumer Banking products at preferential rates
Ease in documentation for consumer products
*Subject to meeting the minimum salary criteria.
Access to Account Details via eBiz+
Our Information Reporting platform provides real-time access to transactional information and account balances. In addition, customers can also create customized MIS and access their Account Statements in multiple formats from their computer.
Benefits for Employers
Door step services offering for employees
Hassle-free and swift account opening
Dashboard for visibility of Account Opening Status
Quick digital transfer of salaries to employee accounts
Avoidance of risks linked to cash handling and distribution
Benefits for Employees
A complete employee banking solution
On-premises facilitation eliminating the need to visit branch
A salary account with no minimum balance requirement
Additional benefits include:

Free debit card
Free cheque book
Free SMS alerts
Free pay order
Free internet banking
Free mobile app
Free e-statement
Discounted rates on consumer products
For further details and queries, engage with our Meezan Payroll Partner specialist at [email protected] or visit your nearest branch.