PENSION PLAN FOR ROSHAN DIGITAL ACCOUNT CUSTOMERS*
Retirement planning is one of the most important life-stage goals! With Meezan Roshan Pension Plan (RPP), Overseas Pakistanis can start preparing for their retirement today through their Roshan Digital Account (RDA).
Being offered for the first time, the Roshan Pension Plan (RPP) gives Overseas Pakistanis the benefit to plan their retirement at their convenience from anywhere around the globe and enjoy exclusive plans with competitive returns.
The Roshan Pension Plan is a defined self-contributory pension scheme open to all Overseas Pakistanis. Under the Roshan Pension Plan (RPP), all employed and self-employed individuals can voluntarily contribute to a pension fund starting with as low as PKR 10,000/- during their working life to receive regular income after retirement.
*All investments in Roshan Pension Plan are managed by Al-Meezan Investment Management Limited (AMIM) under their Meezan Tahafuz Pension Fund (MTPF) while Meezan Bank is acting as a distributor to the same.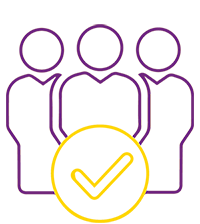 Eligibility Criteria
The Roshan Pension Plan (RPP), under Voluntary Pension Scheme (VPS), is a personalized and self-contributory savings plus investment scheme open to all Overseas Pakistanis that offers higher expected long-term returns according to the risk-taking ability of the investors.
The following requirements must be met to contribute to the pension program:
Roshan Digital Accountholders
Employed or self-employed individuals, above 18 years of age.
Individuals with Computerized National Identity Card/ National Identity Card for Overseas Pakistanis (CNIC/NICOP).